Fraunhofer IBMT at Hanover Fair 2015
Maritime Sensor & Vehicle Technology
The Fraunhofer Institute for Biomedical Engineering IBMT has a broad and long-standing expertise in the field of ultrasound. At this year's Hanover Fair from April 13 to 17, 2015 in Hanover, it presents in particular its activities in the field of sonar on the joint Fraunhofer booth »Maritime Technologies«.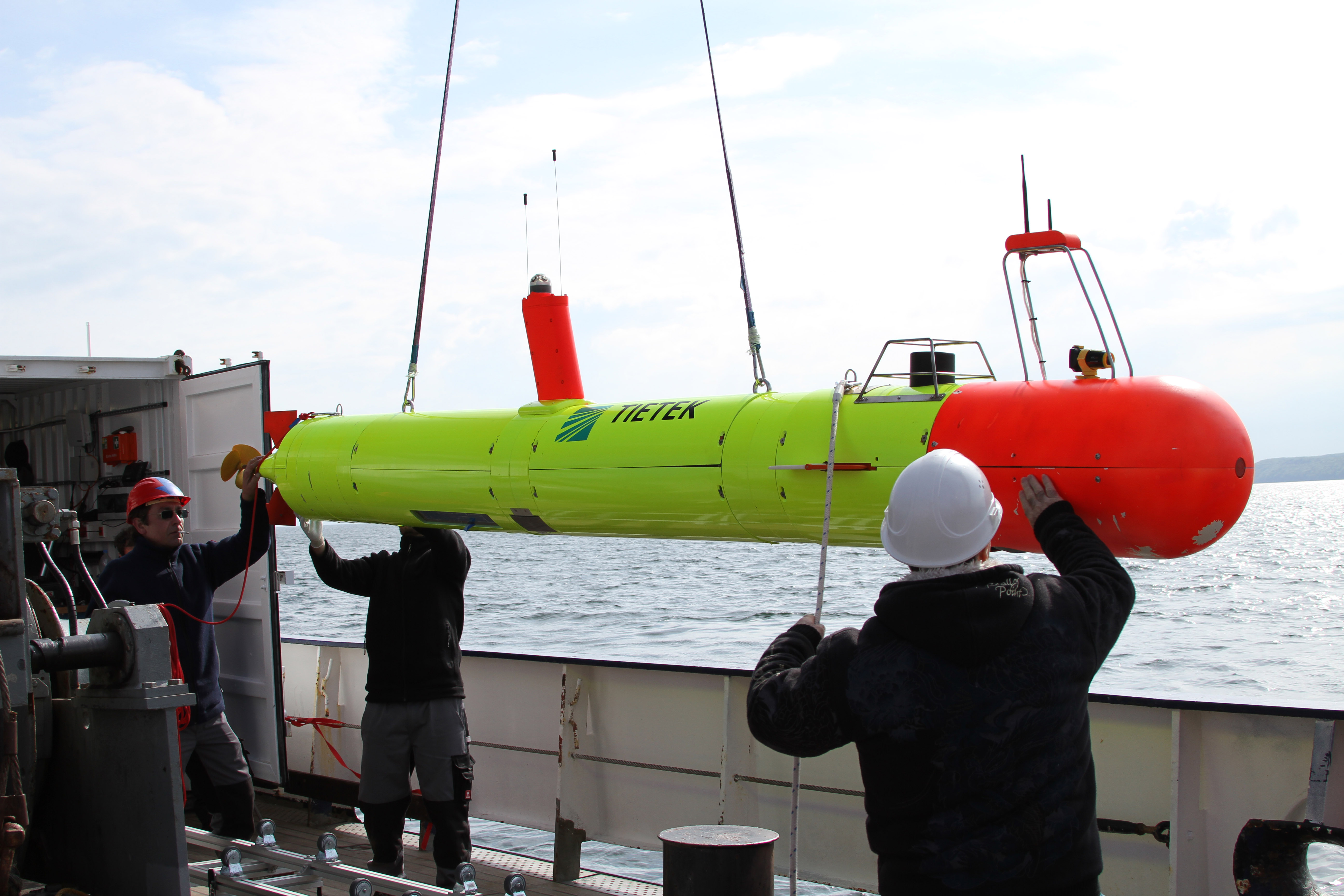 For two decades, the Fraunhofer IBMT develops ultrasound systems and transducers. The results of this work can be found in many products in the market. In particular, medical and industrial systems are traditionally important areas of work of the institute.
The field of the maritime technologies showed an excellent development. So, sophisticated vehicles were tested in recent years, which are equipped with their own sonar sensor systems. The depth of the vehicles´ use by its pressure-balanced design concept (without protective pressure hull) reaches up to 6,000 m, while the modular design allows for optimum adaptation to the mission objective.
At this year's Hanover Fair, the Fraunhofer IBMT presents on the joint Fraunhofer booth in Hall 13, Stand E30 Maritime Technologies. A novel multibeam echo sounder is presented based on only one single antenna. Through this space-saving design, it can be used particularly in small diving vehicles for high-resolution mapping or inspection of underwater installations.
In addition to this highlight, the Fraunhofer IBMT presents its entire range of technologies of technical ultrasound, special ultrasonic transducers to scalable modular ultrasound systems and new ultrasound methods to special applications.
Visit us at the

Hanover Fair 2015
13.-17.04.2015, Hanover
Hall 13, Stand E30
Joint Fraunhofer Booth "Maritime Technologies"