Fraunhofer IBMT International
Meet Fraunhofer IBMT at BIO International Convention, Philadelphia, USA, June 3-6, 2019 - Automation solutions for workflows in stem cell process engineering
Application-specific high-throughput stem cell production processes revolutionize industrial new drug testing. For biotechnological and pharmaceutical companies, the development of cell culture automation using innovative materials is a promising approach to optimize existing processes. By customized material characteristics, expansion and/or differentiation of human stem cells (with focus on human induced pluripotent stem cells, hiPSCs) shall be positively influenced and automated solutions for the production for high-qualitative cells shall be developed. These generated cells can then be used for the production of model systems for drug tests, toxicity studies or disease modelling, thus providing e. g., a major contribution to personalized medicine or the avoidance of animal experiments.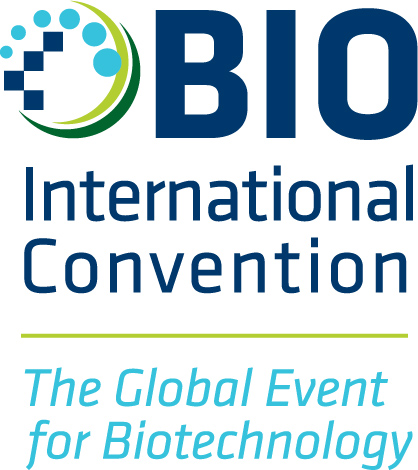 It is a long way from the development and production of individualized drug tests in the laboratory to the use in pharmaceutical industry. The Fraunhofer Project Center for Stem Cell Process Engineering SPT, a cooperation of the Fraunhofer Institutes for Biomedical Engineering IBMT and Silicate Research ISC, aims to accelerate the process with new automated cell production processes and innovative materials.
New therapeutics run through time-consuming and labor-intensive procedures until they are put to use. Study results from cell culture screenings, mostly of animal origin, can often not be safely transferred to humans in terms of efficacy. More reliable are test systems based on human stem cells, which simulate corresponding organs. The so-called "induced pluripotent stem cells (iPSCs)"nowadays make it possible to produce almost any and ethically unproblematic generation of embryonic-like stem cells from almost any body cell through genetic "reprogramming".
Although various university groups and initiatives already use these iPS cells for the development of cellular therapy approaches, the industrial relevance is very low due to high costs up to the therapy product, long development times and strict necessary regulations. The translation of research results to industrial use is pushed by the Fraunhofer Project Center for Stem Cell Process Engineering SPT.
High quality stem cells in large numbers and best quality
Improved disease models and new therapeutic approaches require cells in high numbers and quality. The production and packaging of high-quality stem cells and derived cells lacks broadly functioning, highly scaled and validated bioprocessing techniques. Also, there is a lack of specifically adapted materials as bioactive surfaces or scaffolds for 2D and 3D culture as well as automated techniques for high-throughput cell screening. Another aspect of the future is the structuring of the resulting microscopic data for later Big Data applications. The Project Center for Stem Cell Process Engineering offers the competence in the establishment of biomedical workflows in the field of iPSCs (stem cell technologies, automation of cellular workflows, such as expansion, differentiation and screening, new read-out methods, cryopreservation and biobanking) of the Fraunhofer IBMT as well as the material science competence (bioactive materials and surface functionalizations) of the Fraunhofer ISC. The Fraunhofer IBMT has been working successfully in the field of iPSC research for more than ten years and possesses substantial know-how for the scaling up of cell culture and for the development of efficient differentiation processes. It was the first and only institute of the Fraunhofer Gesellschaft to obtain authorizations of the Robert Koch Institute for the import and scientific use of human embryonic stem cells (No. 18, 19 and 44). In recent years, the production and characterization/ expansion of induced pluripotent stem cells have been added. For more than 10 years, it has been working on European projects on applied research with pluripotent stem cells and is involved in setting up an international iPS cell bank as part of a major European project in which it manages the German mirror of this cell bank (EBiSC + EBiSC2).
Focus on integrated and specific technology development for stem cells
"The project center thus offers an integrated portfolio for the development of application-specific high-throughput production processes for stem cell applications," says Professor Zimmermann, Head of Institute of Fraunhofer IBMT and Managing Director of the Fraunhofer Project Center SPT. The project center creates a unique combination of research and development in Europe for bioreactors, tissue engineering scaffolds and novel, autonomous cell production. The aim is to create standardized production processes for stem cell cultures that can be individually adapted and specified depending on the field of application for drug research in order to shorten the time to market in the development pipeline of the pharmaceutical and biotech industries.
 
Further Information about the Fraunhofer Institute for Biomedical Engineering IBMT
"Translation from Research to Commercialization"

Business Areas: Medical Engineering, Theranostics, Laboratory Technology
Competences:
Operating in the international growth markets for life sciences and medicine/(bio)medical engineering since its foundation in 1987/1992, the Fraunhofer Institute for Biomedical Engineering IBMT has worked primarily as a technology developer and device manufacturer for customers from all over the world. As a founding member of the Life Sciences Group of the Fraunhofer Gesellschaft, the Fraunhofer IBMT cooperates closely with its industrial customers as well as public and private customers in the business areas of laboratory technology, theranostics and medical engineering. The IBMT's strategy is focused on the areas of biomedical/medical engineering (especially non-invasive and minimally invasive as well as miniaturized technologies), biotechnology, implants, cryotechnology, biobanks and stem cell research. Trend-setting automated laboratory technologies, the development of mobile special laboratories (S3, GMP, GCLP, etc.) and information technologies for healthcare solutions round off the portfolio of the Fraunhofer IBMT. Decades of expertise in biotechnological and medical research and development fields also allows us to solve a variety of purely technical tasks. This includes ultrasound-based level metering, special transducers for acoustic applications, sonars, but also microelectrodes and miniaturized manipulation systems as well as automated in vitro culture devices.
With a good balance between basic and applied research, the institute promotes the "lived" technology transfer in medicine and biotechnology, laboratory technology, food, chemical and pharmaceutical industries and environmental technology as well as in other areas of industry and knowledge-intensive services. For many years, the Fraunhofer IBMT successfully has been working in the field of stem cell research and has been the first institute of the Fraunhofer Gesellschaft to obtain licences (No. 18, 19 and 44) of the Robert Koch Institute to import and use human embryonic stem cells for scientific purposes. In recent years this has been extended to the production and characterization/expansion of induced pluripotent stem cells (iPSCs). The institute is involved as part of a major European project in building an international iPS cell bank EBiSC + EBiSC2).
Core competencies of the Fraunhofer IBMT are:
biomedical/medical engineering

molecular and cellular biotechnology/medical biotechnology

bioprocessing and bioanalytics

nano(bio)technology and molecular diagnostics/therapy

cryo(bio)technology from cryoprocedures to cryomicroscopy

design and contruction of small, medium-sized and large biobanks

stem cell research and cell differentiation

tissue engineering and development of new in vitro culture systems

implants

theranostics

neuroprosthetics and technical implant components

(mobile) laboratory technologies, new concepts for wireless energy supply

medical and technical ultrasound applications

sonar technologies

autonomous deep-sea systems and acoustic imaging

sensor manufacturing/microsystems technology

telemetric data and energy transmission

multi-local sensors connected by communications technology

health information systems/medical networks